Biography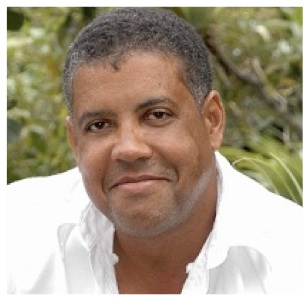 Dr. Reg. Murphy is the Secretary-General for the National Commission UNESCO Antigua and Barbuda. He is also an Affiliated Professor of the City University of New York (CUNY) Graduate Center, and the President of the Historical and Archaeological Society of Antigua and Barbuda. For the past fifteen years, he worked as the Manager of Heritage Resources for the National Parks Antigua. He was a past president of the International Association for Caribbean Archaeology, but continues to serve as a Board member. Dr. Murphy also served as a trustee of the Clarence House Restoration Trust that was dedicated to the retoration of the eighteenth century British naval commanders house in English Harbour, and as Chairman of the Betty's Hope Estate Project that successfully restored a 17th century windmill to working condition. He is a director of the Barbuda Research and Archaeological Center, and serves on the advisory committees for the restoration of Government House, and for Heritage Tourism development on the island. Reg is strongly committed to archaeology, heritage conservation, and restoration of historical sites and museum development in the Caribbean. Despite this busy schedule he continues to host and assist field schools and researchers from a number of universities annually, and has done so for the past 25 years. With assistance from his small team, he recently wrote and submitted the successful nomination dossier for the Nelson's Dockyard as a UNESCO World Heritage Site, and on 17th July 2016, the Antigua Naval Dockyard and Related Archaeological Sites was inscribed by UNESCO, as a World Heritage Site. In 2013, he was presented a National Award by the Government of Antigua Barbuda; A Grand Officer of the Most Precious Order of Princely Heritage, by the Government of Antigua and Barbuda, G.O.H, and in November 2018, invested with the M.B.E (Member of the Order of the British Empire by Her Majesty the Queen in her birthday honors list. Today he continues archaeological research and excavations and his latest project is the mapping and evaluation of coastal heritage sites for predictive modeling of coastal erosion due to climate change.
Ph. D. University of Calgary
M.A. Trent University
Others: Ryerson University and George Brown City College Toronto
Qualifications include: Construction Project Management, Archaeology, Architectural History.